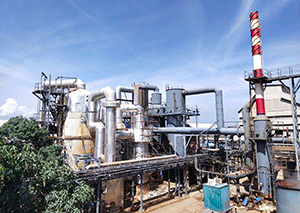 Travancore Titanium Products Ltd. was incorporated on 18th of December 1946, to produce pigment grade Titanium dioxide from ilmenite which is abundantly available as placer deposits on beaches near Kollam, 65 Kms north of the capital city, Thiruvananthapuram in the coastal state of Kerala, India.
Produce the best product inspiringly and no harm to the environment.
Working together to meet the ever-growing needs of our customers from various industries, globally.